The Mind Reading Detective Costume Fitting
January 20, 2010
The Mind Reading Detective Cast had its costume fitting today!!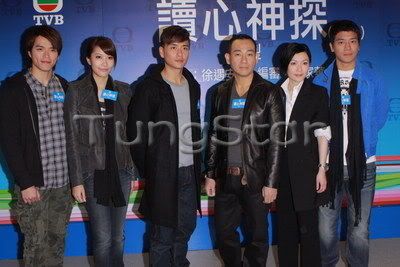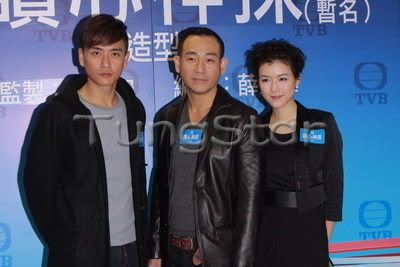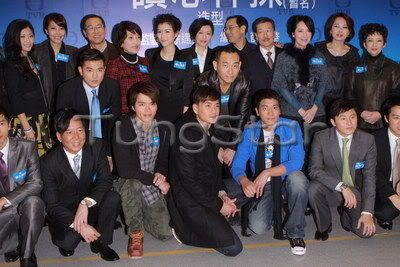 Video Clips;

Jason Chan
http://blog.tvb.com/...98%97%e8%a9%a6/
Bowie Lam
http://blog.tvb.com/...8e%a2%e3%80%8b/
Raymond Cho
http://blog.tvb.com/...a5%9e%e6%8e%a2/
Tsui Wing
http://blog.tvb.com/...8c%91%e6%88%b0/
Genre:
Modern Drama; Detective/Case Solving
Producer:
Tsui Yu On
Brief Info:
Bosco will be a sergent. Bowie and Aimee and siblings. Bosco and Aimee will be a pair. Chris is a cop that seeks for a rich woman. Bowie is Bosco's superior.
My Thoughts;
So disappointed in the female cast! I expected better females but it seems like it turned out to be all new people. That makes me don't really want to watch it but after seeing Bosco, it makes me wanna watch it now since i miss seeing him!! But he sure looks really tired since he didn't even smile in any of the pictures! Awwww...
Aimee looks blerk to me. I still have a thing about her that makes me dislike her somehow and + Crystal, i don't like her. OMG, i just HATE the fact that Bosco and Aimee are a pair. UGHH...
I'm looking forward to the male actors though...not really Bowie; haha!
Bosco, Chris & Raymond!! ;D Oh how i wish it was Raymond LAM instead of CHO! LOOL.
The title seems interesting though...^^
Oh and Bowie's clip is sooooo funny! Hahaha! ;D